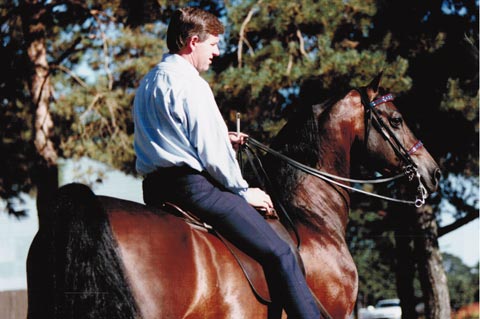 More than 45 years of passion and dedication
For over 45 years, Arcuri Stables has dedicated itself to maintaining it's reputation as one of the leading all-around Morgan and Saddlebred stables in the world. Competing in English, Western, Halter, Hunter, and Driving, Arcuri Stables has received over 150 World and Reserve World Championships, 'Trainer of the Year' three times, 'Trainer of the Decade' , and 'Pyramid Trainers of the Year'. Along with first-class
training facilities
, Arcuri Stables offers
consulting services
,
breeding services
.
Awards & Acknowledgments
Over 150 World & Reserve World Championships
Three time recipient of the "Trainers of the Year" award.
Trainer of the Decade Award
Pyramid Trainers of the Year
Festival Calypso, Pleasure Driving Horse of the Decade, 2011
Dragonsmeade Carnegie Hall, Reserve Pleasure Driving Horse of the Decade, 2011
Multiple "Horse of the Year" awards
Multiple "Amateur of the Year" awards
Winner of all four major Open World championships: Open Park Saddle, Park Harness, English Pleasure, Pleasure Driving.
Pleasure Driving World Championship with Festival Calypso, Rampage and Dragonsmeade Carnegie Hall.
"Golden Reins" award
Park Harness World Championship with Carlyle Command
Park Saddle World Championship with El Toro
English Pleasure World Championship with UVM Nappi
World Championship titles in both the Morgan and Saddlebred industries.
Click here to contact us for more information concerning our training services for your Morgan and Saddlebred horses.